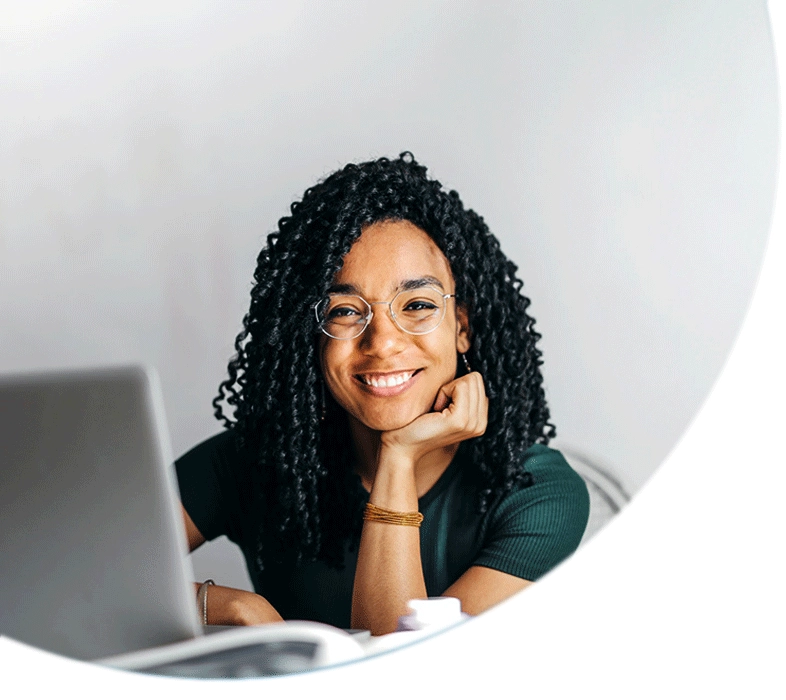 Finding a job may be easy,
but finding one you love is slightly harder!
Our aim is to find the best talent, nurture it, and create a rewarding work experience through which we earn their commitment. It's a win-win situation!
We've been around since 2008, and most of our employees have been with us since Day One.
All job applicants must apply directly on the eTutorWorld website through this Careers section. We do not charge for the job application or for tutor training. Please do not entertain any individual or entity trying to solicit money on behalf of eTutorWorld towards any kind of job.
How it Works
You can tutor students from anywhere, all you need is a laptop and an internet connection.
Apply as an eTutorWorld Tutor

Send your application and declare your interest in working with us. Don't forget to include your proof of education and teaching certifications!

Get approved

If we like what we see in your application, one of our team members will get in touch with you to schedule an interview. eTutorWorld follows strict standards w.r.t. hiring tutors so our students have access only to the best in the business. Bring your A-game, and if it's good enough, we'll be happy to have you on board.

Train and familiarize yourself with eTutorWorld

Train and familiarize yourself with eTutorWorld Once you're selected, you will have to undergo a 15-session training process over the next one to three weeks to ensure you're ready for the students

Undergo Induction

Once you complete your training, you will undergo your induction and get integrated with our tutoring process before you start tutoring students from all corners of the world.

Start Tutoring

Accept tutoring requests from students across the globe and cash in on your skills!
What do we need from you?
Bachelor's degree in the related field
Willingness to take responsibility of Student Progress
Expertize is English, Math or Science
CTET certification is preferred
Willingness to work in U.S. shift timings
Why Join eTutorWorld?
We are not just any tutoring company. Here's what you get on joining us as a tutor:
International teaching experience: You'll be teaching kids in the United States and other countries, thus adding to your teaching experience.
Competitive pay: We offer competitive pay packages to our expert tutors.
Join the revolution – We believe in providing quality education at affordable rates. If you're as passionate as us, you'll fit right in!
eTutorWorld – the Best Choice for K-12 Online Tutoring and Test Prep Help
eTutorWorld has been recognized among the best online tutoring services for various reasons. We provide personalized and affordable tutoring services to K-12 students across the world along with test prep help for SCAT, CogAT, AP, ISEE, SAT, SSAT, ACT and other exams.
eTutorWorld does not discriminate on the basis of age, creed, color, national origin, ancestry, marital status, sex, affectional or sexual orientation, and does not use any recruitment agency which engages in direct or indirect discriminatory practices.
Job Postings
Current Openings